Hours of Operation: Sunday - Friday 10am to 9pm I Saturday 10am to 8pm

Delicious pizza for the hungry traveler
Trattoria Pizzeria is a family-owned pizzeria with a menu that includes everything from crusty, chewy bread to award-winning pizza.
Whether it's breakfast, lunch, dinner or late night snacks you're craving, Trattoria Pizzeria is your one-stop place at ABQ Airport. Stop by for a refreshing salad, a slice of our famous pizza, or our famous Trattoria OG sub.
The best ingredients, always!
Our kitchen is open 24 hours a day, so you can get your favorite pizzas, salads, and more when you need it most. We use the freshest ingredients to make your Trattoria Pizzeria experience unforgettable.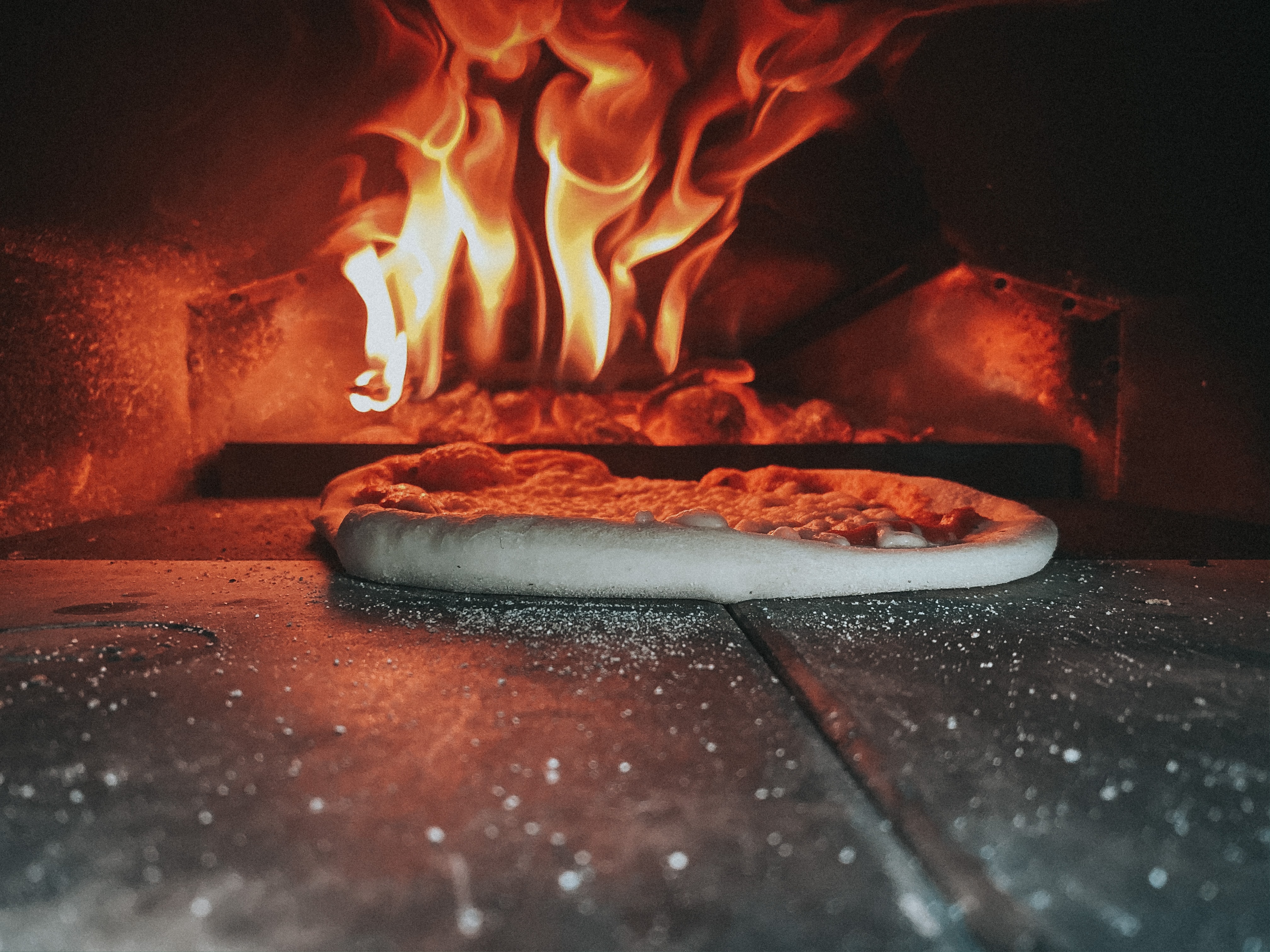 Signature Pizzas
Supreme:
Mozzarella, black olives, peppers, tomatoes, mushrooms, onions, and pepperoni
Veggie:
Mozzarella, red onions, mushrooms, black olives, artichoke hearts, spinach, and bell peppers
Cheese pizza
Slice: 4.94
Lg Pizza: 20.98
Pepperoni pizza
Slice: 5.93
Lg Pizza: 23.31
Sausage pizza
Slice: 5.39
Lg Pizza: 21.99
Supreme pizza
Slice: 6.29
Lg Pizza: 25.99
Veggie pizza
Slice: 6.29
Lg Pizza: 25.99
Add on (0.98 per slice or 2.99 per lg pizza)
Red onion, green chile, green pepper, feta cheese, canadian bacon, tomatoes, ham, spinach, extra cheese, turkey, pepperoni, sausage, black olives, mushrooms, artichoke hearts, pineapple.
Calzones 12.45
Florentine:
Canadian bacon, spinach, feta, red onions, mozzarella

Meat:
Pepperoni, sausage, feta, mozzarella
Italian Subs 11.49
Trattoria OG:
Ham, pepperoni, provolone, mozzarella, salami, lettuce, tomato, and onion
Meatball:
Metballs, marinara, and mozzarella
Italian Sausage
Italian sausage, marinara, onion, mozzarella, and bell pepper
Ham or turkey
Your choice of ham or turkey, provolone, lettuce, tomatoes and onions.
Salads 12.09
Caesar:
Romaine lettuce, croutons, parmesan cheese, caesar dressing, eggs, and lemon juice.
Spinach cranberry:
Spinach, dried cranberry, feta cheese, raspberry dressing, and walnuts.
House salad:
Romaine lettuce, red onions, black olives, feta cheese, croutons, pepperoncini, and ranch dressing.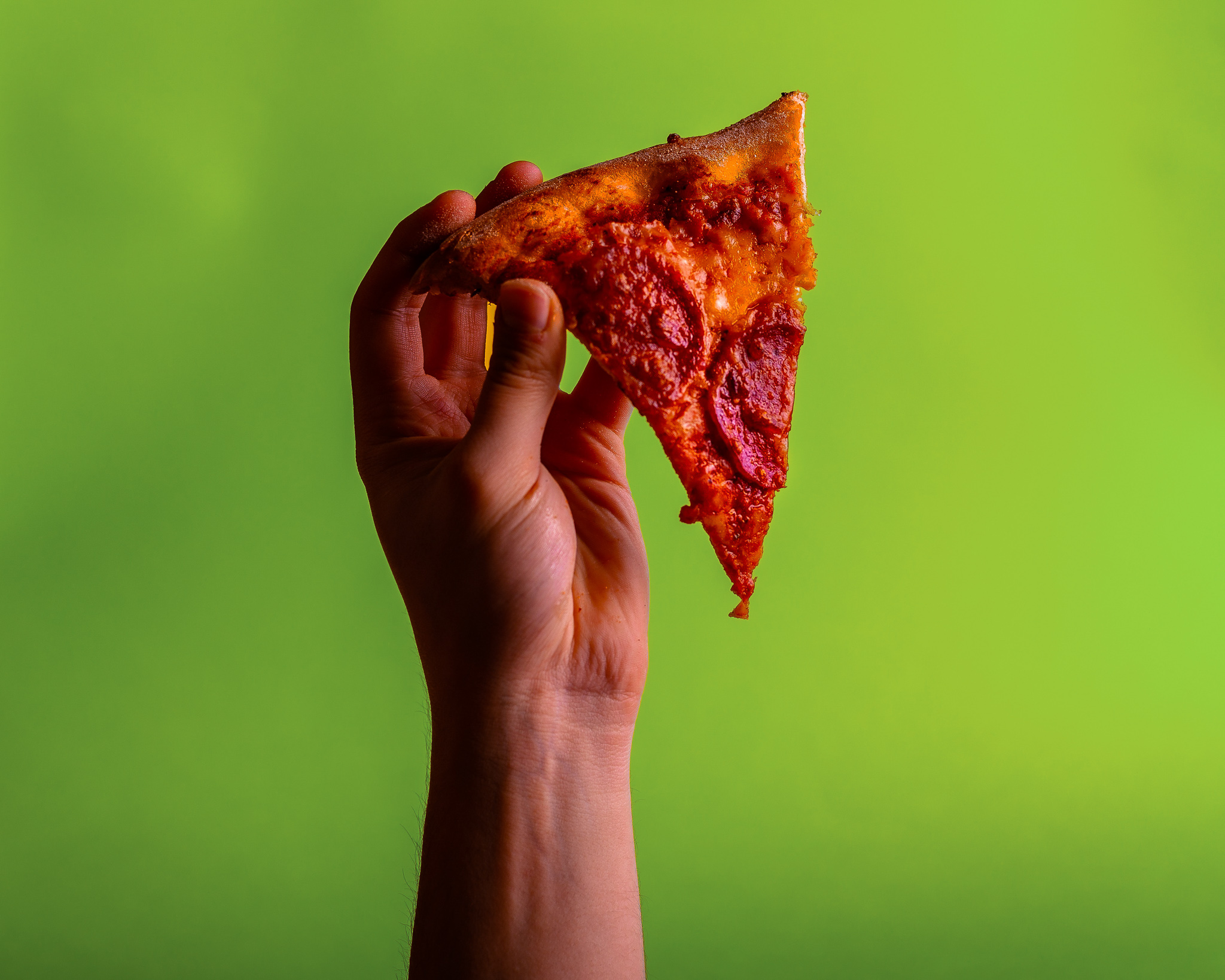 Because every voice should be heard
Help us get better!⁣
It's not a bad thing to be a little picky. It's a great way to ensure that our guests are satisfied, and that we're delivering the exceptional service you deserve.⁣
Don't be shy. Share your thoughts, complaints, compliments, and ideas so we know what you think! And feel great because you'll be rewarded for your feedback.⁣